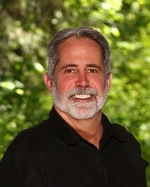 360.384.3030
800.886.8074 fax
360.815.5079 cell phone

Jon@JonRockwood.com
2084 Alder St
Ferndale WA, 98248
Receive Email Alerts from Me
Jon is a natural connector. His passion is connecting people with a place to call home. With 20+ years of real estate experience in Whatcom County, Jon is a wealth of knowledge. Whether you want to know the history of a location or it's potential future, Jon is the man to call.
I am committed to serving my clients with integrity, honesty and humility and trying daily to go beyond what is expected to be the best real estate agent I can possibly be.
I graduated in 1993 from Western Washington University with a Business Administration Degree. I worked my way through college running my own contracting business. I went on to become a General Contractor doing nearly all phases of home construction, from foundation & framing to drywall and finish carpentry.
This experience has been instrumental in helping me advise my clients on a wide variety of home buying and selling decisions. My style of doing business has remained the same in treating my clients with the Nordstrom style of customer service. I love working with people and completing a transaction with all parties having felt they received professional service beyond what they expected.
Finding a sales person to sell your home, or find you a home, is not hard to find. Finding an agent who you enjoy working with, who knows homes inside and out, literally, who you can trust implicitly, are just a few of the reasons I hope you choose myself to represent you in one of the most significant transactions you'll embark in. - Jon Rockwood
Listing courtesy of: Rockwood Realty
Listing courtesy of: Rockwood Realty